English as a Second Language
At South-North ESL in Springfield Virginia, we focus on personalized teaching methods. We help you meet your English goals. You'll use English interactively in one-on-one and small groups classes to make fast progress.
Our teachers are:
100 percent native English speakers
Trained in the best American universities
Interactive and dynamic, creating interesting lessons that put the spotlight on you
Flexible in working with students of different learning styles
Experienced at teaching English in countries all over the world
Friendly and patient
Depending on Learner's needs and targets, the average customized duration of a session is 2 to 3 hours , divided between subject-lessons, practice, and material work to cover "Speaking, Listening, Writing and Reading"
English Group Sessions
Offered regularly throughout the year. Eight weeks of Intensive English Sessions, carefully designed to provide you with a great learning experience in a focused classroom setting.
You will receive either four or eight instruction hours per week, divided into two or three hours per day, respectively.
Taught by a group of experienced instructors who will guide all students through a comprehensive journey of language learning while maintaining close attention to the individual needs of each student.
All levels are Available!
A Placement test will be taken to determine level.
Class topics include:
Speaking
Listening
Reading
Structure
Register Today
Classes Start Soon!
TOEFL/IELTS Preparation
Do you want to go to an American college or university? With our COMPUTERIZED SIMULATIONS and IN-DEPTH PRACTICE of each section of the TOEFL or IELTS exam, you'll develop the CONFIDENCE and SKILLS you need to gain admission.
Recommended level: Advanced
Class features include:
Proven test-taking strategies for raising your score
Thorough review of all sections: Reading, Writing, Listening, Speaking, and Mixed Tasks
Computerized practice that simulates the real test environment
Intensive writing practice
Individualized feedback on practice exams
Professional and Business English
Recommended level: Intermediate or Advanced.
Course topics include:
Key technical vocabulary in your professional field
E-mail writing and etiquette
Presentations and PowerPoint
Reading and understanding business news
Phone conversations and teleconferencing
Leading and participating effectively in meetings
Easy-to-use communication strategies you can implement immediately
Meet Our Advisory Board Members and Language Instructors...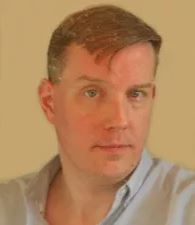 Ph.D / Full Virginia State Licensure in English
Michael (Mike) is the founder of South-North ESL program. He earned his P.hD from Catholic University of America in Washington, DC.
Besides being a native speaker of English, he is also fluent in Spanish and proficient in French.
His experience involves writing and editing for multiple publications, teaching and tutoring ESL at different institutes, including universities across the US and abroad.
Living in Peru for three years has given him a strong knowledge of Latin American culture and history. He is a caring language instructor with a worldly view and a deep understanding of students' needs and various cultures.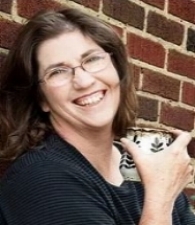 TESOL Certified Teacher/ M.S. Degree
Deborah is a native of Washington DC. Watching the world come to the nation's capitol over the years has given her a desire to help people develop their English skills for a rewarding career, family and social life here.
She has enjoyed traveling throughout Central Asia. This year, she began learning Russian. Her lessons with her tutor make her an empathetic teacher for students learning a second language.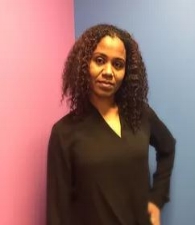 Director of Language Training
South-North Media & Language Arts
Office : 703-337-4747